BUY WITH CONFIDENCE, PAYMENTS ARE PROCESSED USING`"STRIPE"
BUNDLE : aLLriGhT - Music For Riots - Vinyl LP + Digital + aLLriGhT Music For Riots T-Shirt
BUNDLE:  aLLriGhT - Music For Riots LP (33RPM) + Digital + aLLriGhT - Music For Riots T-Shirt
Includes also:
1 x  aLLriGhT - Music For Riots album (digital download)
1 x  aLLriGhT - Music For Riots album (vinyl)
3 x  aLLriGhT Cop Car  stickers
aLLriGhT - Music For Riots - Vinyl LP (33RPM)

Music for Riots is alt-electronic collective aLLriGhT first album, a collection of 8 tracks drawing inspiration from both electro-clash and Italian horror soundtracks, forming a blend of heavy electronic music mixed with orchestral stabs creating an epically dark sound filled with suspense. These deep undertones are then outweighed with a dance-inducing beat that transforms the music across parallel soundscapes. 
Throughout the journey towards Music for Riots, the band focused on concept creation and intricate beat making to put together their most creative output and influences from both their background as electronic musicians, as well as their love for obscure and dark horror film soundtracks, all mixed with a pinch of punk rock rebellion against the system and political discontent.  The last single, Brexit, draws obvious influence from political affairs and media institutions which is showcased in the accompanying music video. Their album is the perfect soundtrack to draw you away from your couch and start a riot in the street and on the dance floor. 
Tracklist:
A1 - Grasshopper - 5:54
A2 - Gazebbo Party - 4:42
A3 - Get Yourself Up - 4:53
A4 - Bee - 4:43
B1 - BreXit - 3:56
B2 - 1 Love - 5:39
B3 - Affanno - 4:45
B4 - Damned Machine - 5:50
aLLriGhT- Music for Riots T-Shirt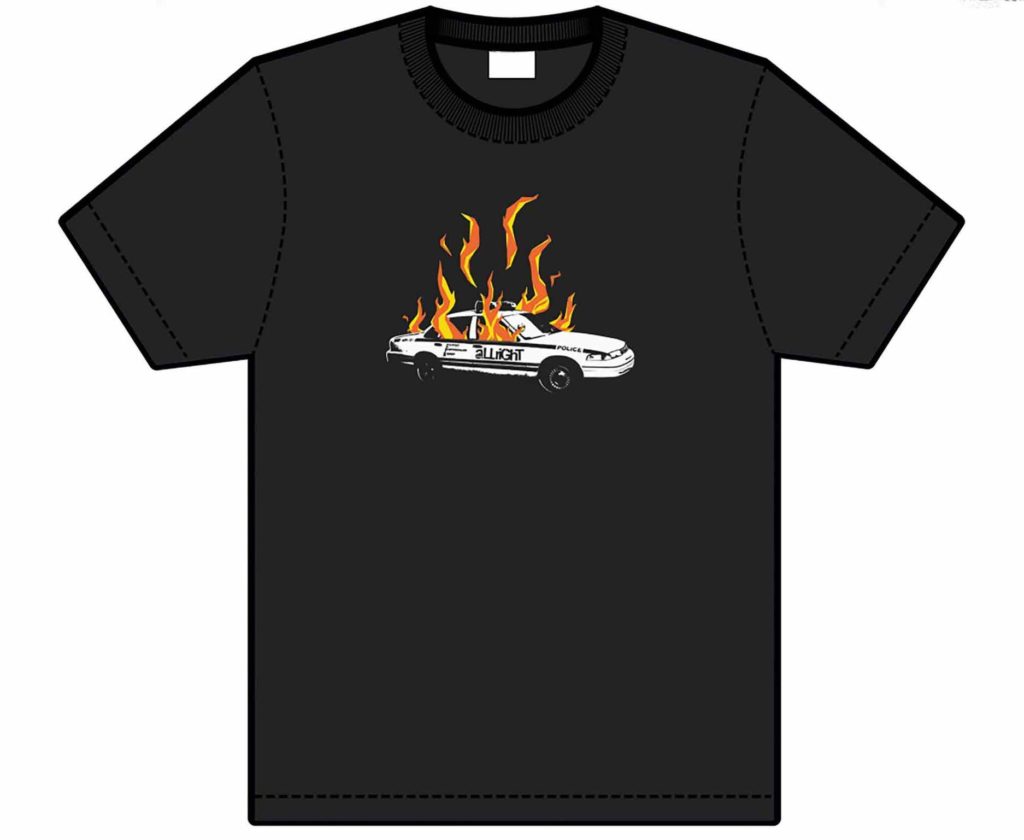 aLLriGhT - Music for Riots T-Shirt
Available in "Black"
If you have any problem processing the order contact us through the contact page