I knew he was into records spinning!
Here is a Mixset by aLLriGhT
ALLriGhT ExAuSt MiX by Allright on Mixcloud
MiKe
GIG UPDATE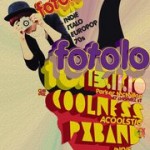 As we just set up this blog, what a better start than giving away some freebie…like…i dont know… a remix? and whats better than a remix?…. A free homemade remix! yeah man! I never really been much into blog (not a big talker either) but why not wasting some time talking about random things to people that will probably not even read them…yeah since we got so little time…lets waste it!
I kinda felt like remixing this track when i realised how close it is to the original, not that it matters much…as long as it sounds good but feel free to judge it your self by comparing the sample….
Boney M – Gotta go home
with the track
Duck Sauce – Barbra Streisand (video version)
Anw,it sounds good so f@#k that!
And here is our remix that you can download on this link
or, why not, by visiting our Soundcloud page
directly…or even better our Facebook page
And the question now is… which one teases you?
Big Up
Mike