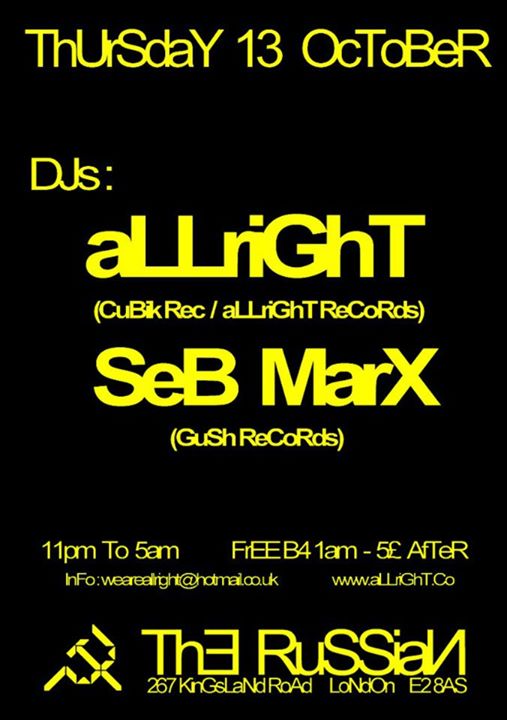 Allright….summer is over … actually here in London summer has just started looking at the wheather … yesterday I had to evacuate the studio coz it was just too hot to bare and you can't really stay indoors when it's sunny in UK!
Anyway I guess everyone is well tanned and still recovering from the summer parties and festivals as we are. Altough even if we have not posted anything on the blog for almost 3 months we have been very busy (sipping gin and juice…laaaid back…with no money on our minds and neither on our wallets) getting things working for our records label. Lots of tracks, lots of remixes, if everything goes as planned they should start to get released towards the end of this year. Just to anticipate a few names, our friends Phunx from Italy and Ass Shaker from France, two up and coming acts on the european dance scene, will be remixing two of our original tracks. So get ur ass ready!
We are also going through demos sent to us from other producers, so feel free to send us yours too using our soundcloud's dropbox on aLLriGhT ReCorDs .
And how could you start a record label without having an event night to go with it … well … you could … but it wouldn't be allright!!! … would it?! Thats why we are also throwing a monthly event "aLLriGhT ReCorDs" the party featuring all the artists that will be releasing their work through our label and of course lots of music from Luke and I.
The venue is set to be "The Russian" in Kingsland Road, London E2, UK and the date of the first party will be the 13th of October 2011.
So remember … keep that night free, and moreover, keep the day after off … coz you'll be hungover … be sure … I'll make you hungover!
You can get full details about the event on FACebOOk and don't forget to press attending and to join aLLriGhT ReCorDs Page, We promise We won't spam you, just genuine updates!
Well…I hope I sold myself well with this info, will keep you updated as I get more news!
PS here is a new set to keep you busy enjoy
ALLriGhT – MiNtY ChiPPy ToFFee FidGeT by Allright on Mixcloud
NEXT aLLriGhT ReCorDs showcase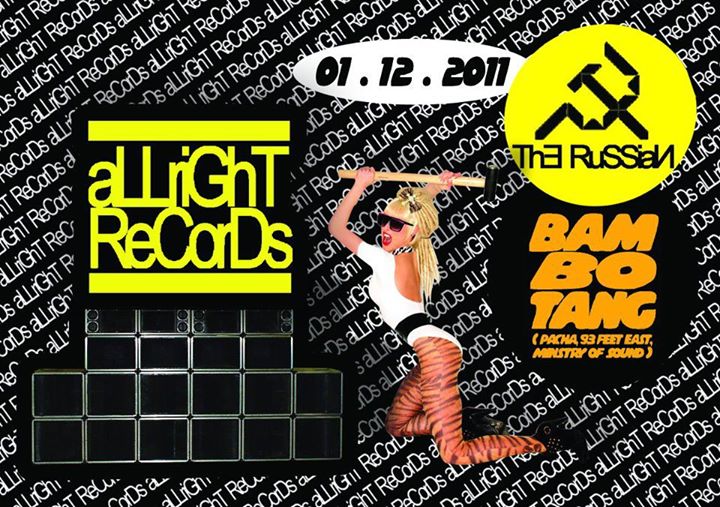 GIGS UPDATE