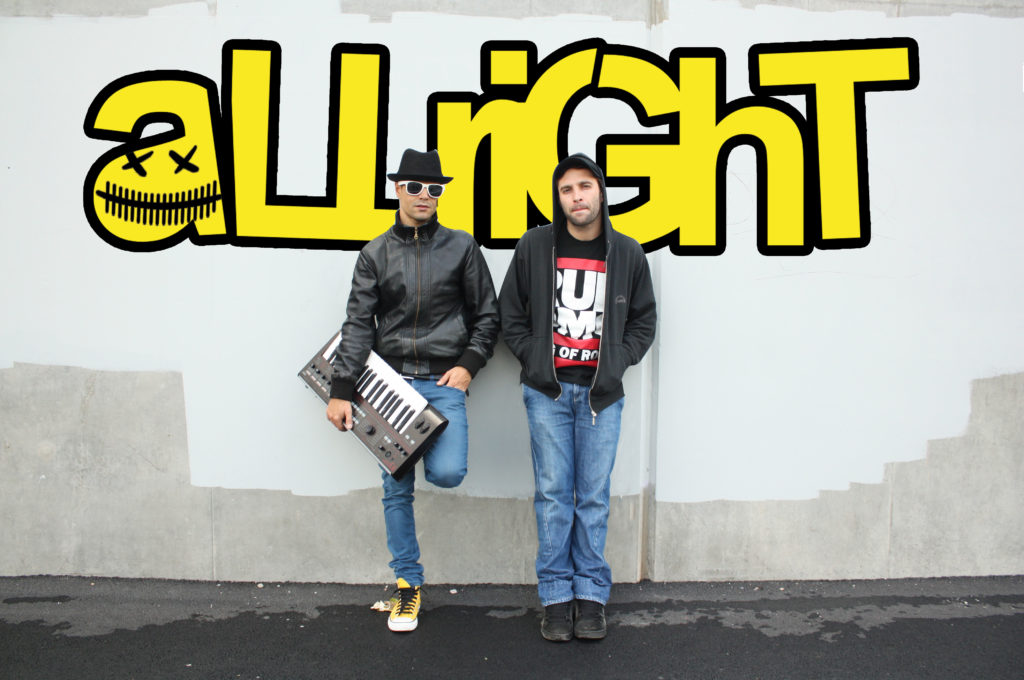 aLLriGhT is an electronic music duo of djs/producers based in London. Drawing influences from music acts like Justice, Soulwax, Daft Punk, Boys Noize, through time they developed a music style they call dark electro, as it combines elements from genres like techno, electro, dubstep, blended with epic orchestral sounds of strings, brass and eclectic drum fills. 
To date, aLLriGhT have remixed songs by different artists including Major Lazer, Riva Starr, Crystal Method, Justice, Squatters, Kavinsky, Duck Sauce and many others. In March 2012 they released their first E.P. "Know What A Mean / Dreadlock Rock", from there they released a further 5 Eps and various remixes, entering the charts in both Beatport and Juno. Then after manly performing as Djs, they started working on a live show, where they showcase their music using the original studio gear on stage.  Their tracks and remixes with new experimental sounds, creating a different version of them every time they play.
On 7th of June 2019 aLLriGhT's debut album "Music for Riots" will be available on vinyl and digital format, representing their unique style of music and setting the perfect soundtrack for a riot on the dance floor.
 For info / bookings / press use tab below

aLLriGhT's  LIVE SET / DJ SET  Technical Rider 
aLLriGhT Live Set Showcase
aLLriGhT – Brexit (official video)
Listen to aLLriGhT's music